Amy Blackburn
Employee turnover got you down?
Updated: May 8
Something all employers may be experiencing unless they had a positive and stable culture prior to the pandemic. Culture matters.
Want to reduce employee turnover? Provide your management team with tools that prepare them to enhance the employee experience and create a nurturing work environment. A little effort + consistency go a long way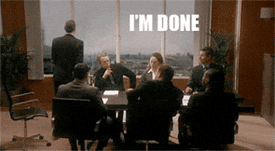 Hey, Employees
Before it gets to this point, it may be worth a conversation with your employer about which boxes you need checked to stay. This can give your employer good insight on changes they can choose to make or not testing their adaptability as well as give you good practice on having "hard" conversations. As a great friend once told me (as her Dad taught her), if you don't A.S.K., you don't G.E.T.
I can help. Message me. Email me. Text me. Call me. Let's get started on your future.
#culturematters#work#success#leadership#employees#workplace#valueyourpeople#adaptability#businesscoaches#coaching#management #employeeexperience #work #team #culture #workplace #employees #reduceturnover #employeeengagement #entrepreneur #personaldevelopment #useyourvoice #motivation #makethechange #bethechange #goforit